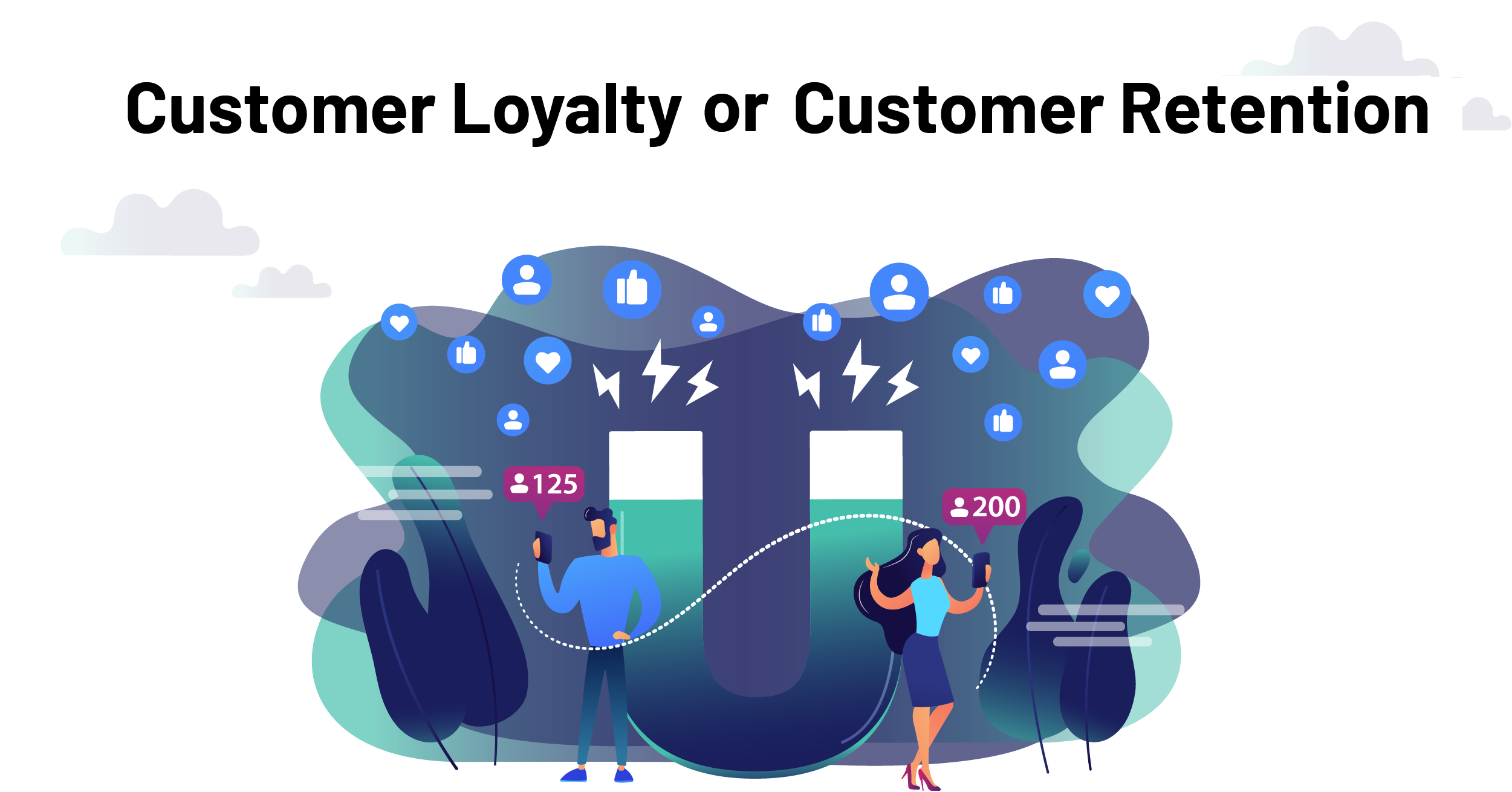 December 12, 2017

RecoSense
In the ever-evolving world of business, Loyalty and Retention are often used parallelly, but decisively they are not the same. We need to understand that both are valuable aspects of a business, but often these terms are mixed up.
"There is a big difference between a satisfied customer and a loyal customer." – Shep Hyken
Retention is a tactic taken to prevent customers from terminating the deal with the brand. Whereas Loyalty focuses on strengthening the relationship with the customer such that they never consider terminating the deal. Your efforts must be put into creating a lasting bond with your customers which ultimately leads to loyalty.
Facts suggest that 80% of your future revenue comes from 20% of your user base created today.
Loyal Customers are your brand ambassadors who direct new businesses your way. Being able to personalize and demonstrate your expertise according to your customer requirements earns their trust and creates loyalty. In the world of Internet, your customers are just a click away and so are your competitors. Constantly engaging with your customers on social media platforms and sharing knowledge & insights with them adds to your credibility.
 " Customers are the greatest assets to your Businesses. Start spending time on creating loyal customers and just not on retaining them."
Always build lasting relationships with your customers. One way to do it is by providing more than what is necessary and what they expect. And it's not always about incentivizing them, it's all about showing that you truly appreciate them. Apprise your best customers on how much their loyalty means to you and they will respond not only by staying with you, but by continually recommending your business to others.
Customer retention aids in strategically finding ways to make your clients feel happy, to trust you and to believe in you. But incentivizing them with what they need is always difficult, as you're left with just your product and services.
Reason why small business owners always have an edge over big guys is that, small owners can offer personalized services to their smaller customer base. Customers should always feel like they've made the right choice-both before and after purchase. This helps companies in building strong relationship with its customers.
 Always Customer Loyalty > Customer Retention.