Never Miss An Event With A Single View Of All Financial Insights



Schedule a Demo

Analyse oceans of data source without missing any critical information and make smarter decision backed with data

Accelerate Research With AI-Powered Intelligent Assistance
70% of financial services firms are using ML to predict cash flow events, fine-tune credit scores & detect fraud.
84% of enterprises believe AI has the potential to create and sustain a competitive advantage.
Only 23% of financial enterprises integrated AI into core processes, products or services.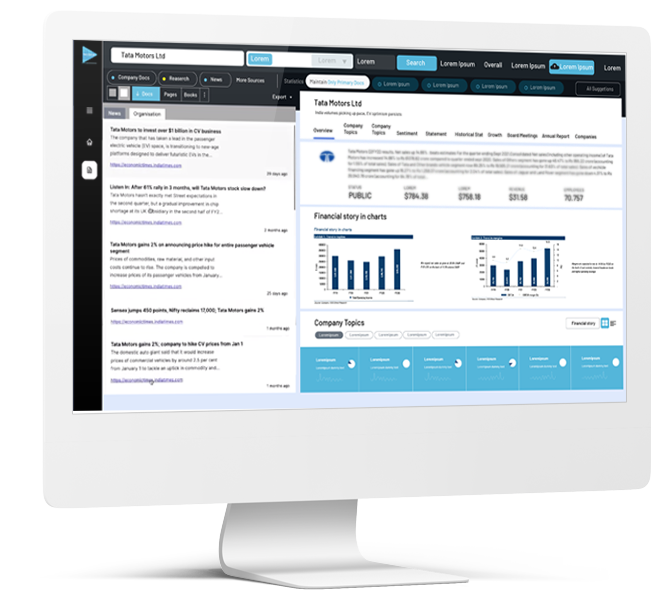 Financial Content Intelligence
FinSense is an AI-based Content Intelligence Platform with trained models that can analyze & parse financial documents – Annual /Quarterly Filings, Analyst Reports, M&A and Compliance Documents, etc. The System builds contextual meta-enrichment around the documents & not only extracts key metrics but also builds correlation among key entities.


Financial Statement Analysis
Automatically uncover critical snippets based on the trained concepts/data points like Amortization, Dividends, Employees, Revenue, etc.  from financial documents in multiple formats – pdf, html, xml, web, feeds.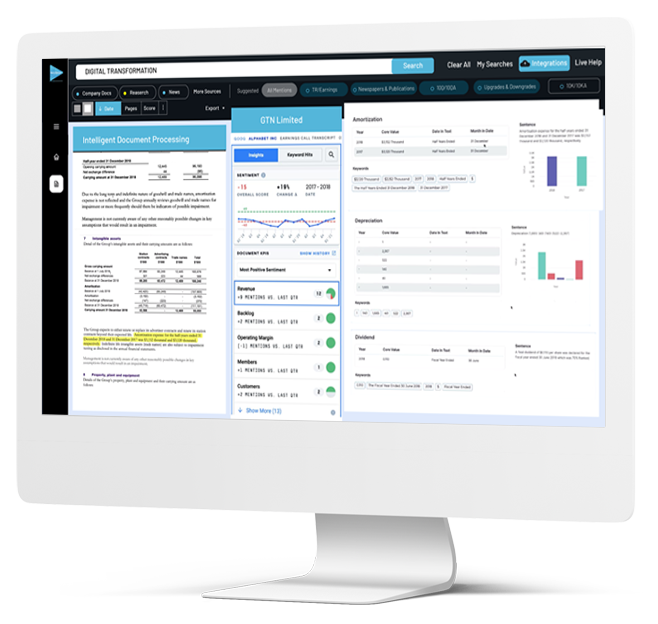 Sell-side Intelligent Automation to Buy-side Critical Insights, We've Got You!
Smart Trends, Quick Insights, Faster Decision Making
Automate and accelerate business processes with insights from financial documents for a better customer experience. Browse and get details about a company in the form of simple, intuitive, insightful reports generated by capturing the company's data from various authenticated sources.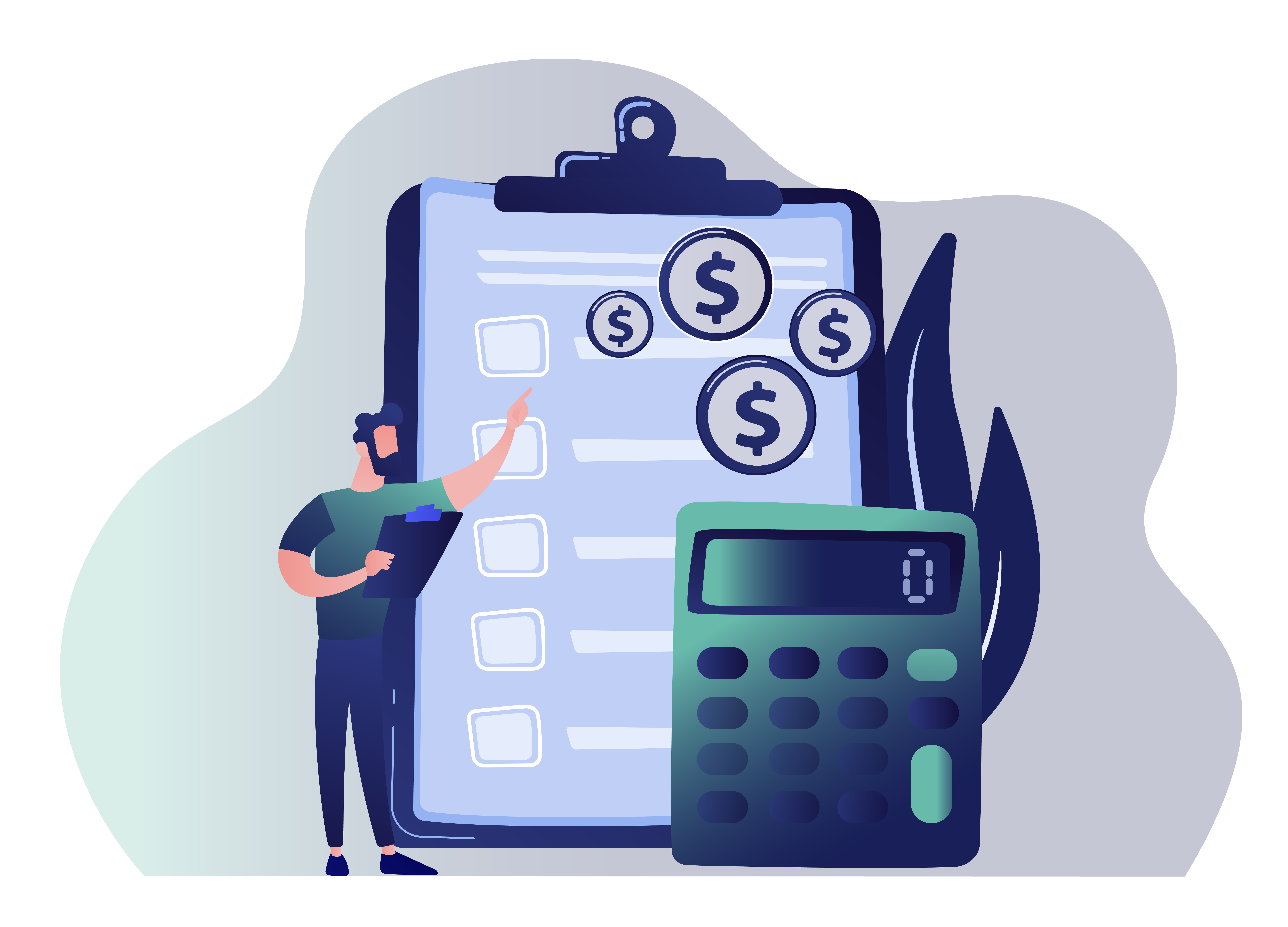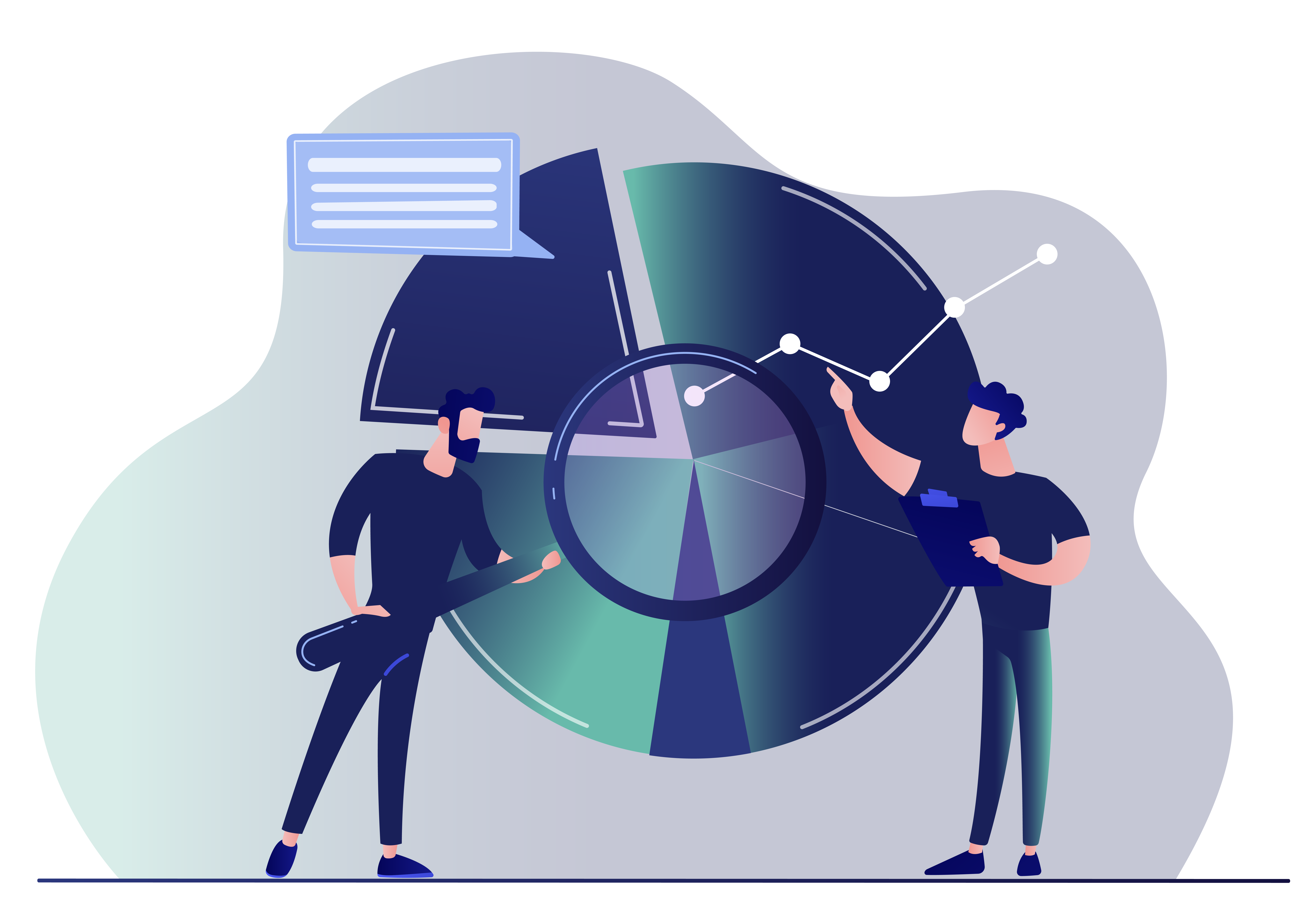 Automate an Onerous Equity Research Process
You can search across a variety of sources in parallel. AI will surface the best matches based on your search query. Get a holistic view of a company's reaction to themes in a Single Dashboard.
Identify Trends for more Accurate Planning, Forecasting and Decision making.
Predict outcomes with the use of existing data, identify untapped opportunities, expose hidden risks, anticipate the future and act quickly.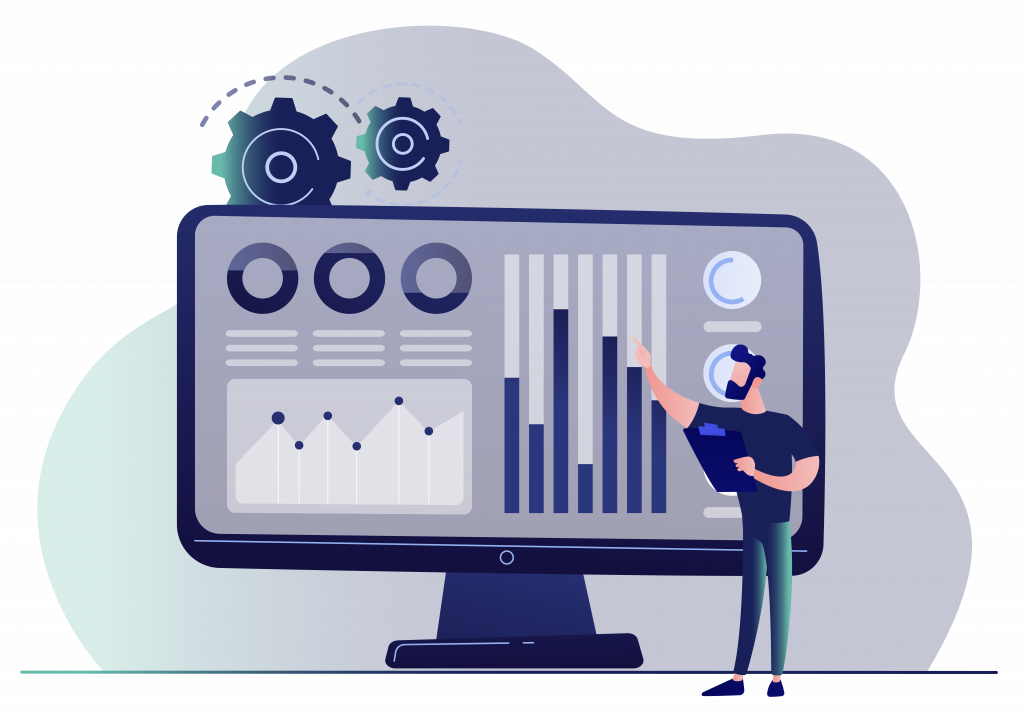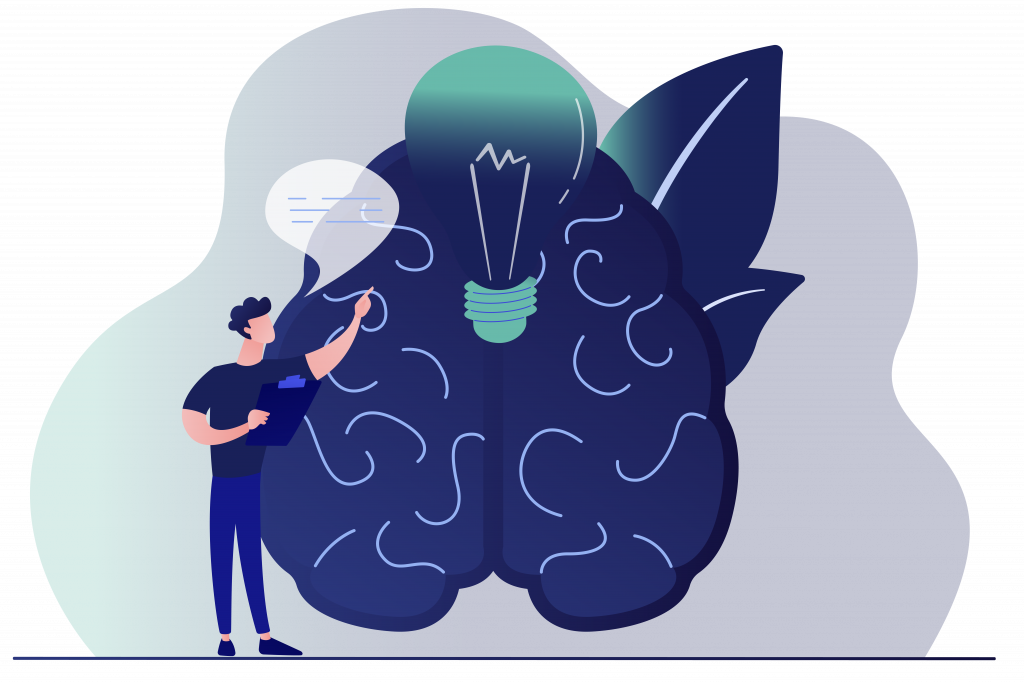 Apply Powerful Sentiment Analysis to Earnings Transcripts
Identify inflection points in sentiment fast. See shifts in sentiment from previous quarters.
Compliance Monitoring & Management
Innovation Exemplified. Compliance Simplified.
Monitor and manage compliance requirements of the organization by capturing and consolidating compliance information. Thereby make regulatory compliance easier and more automatic.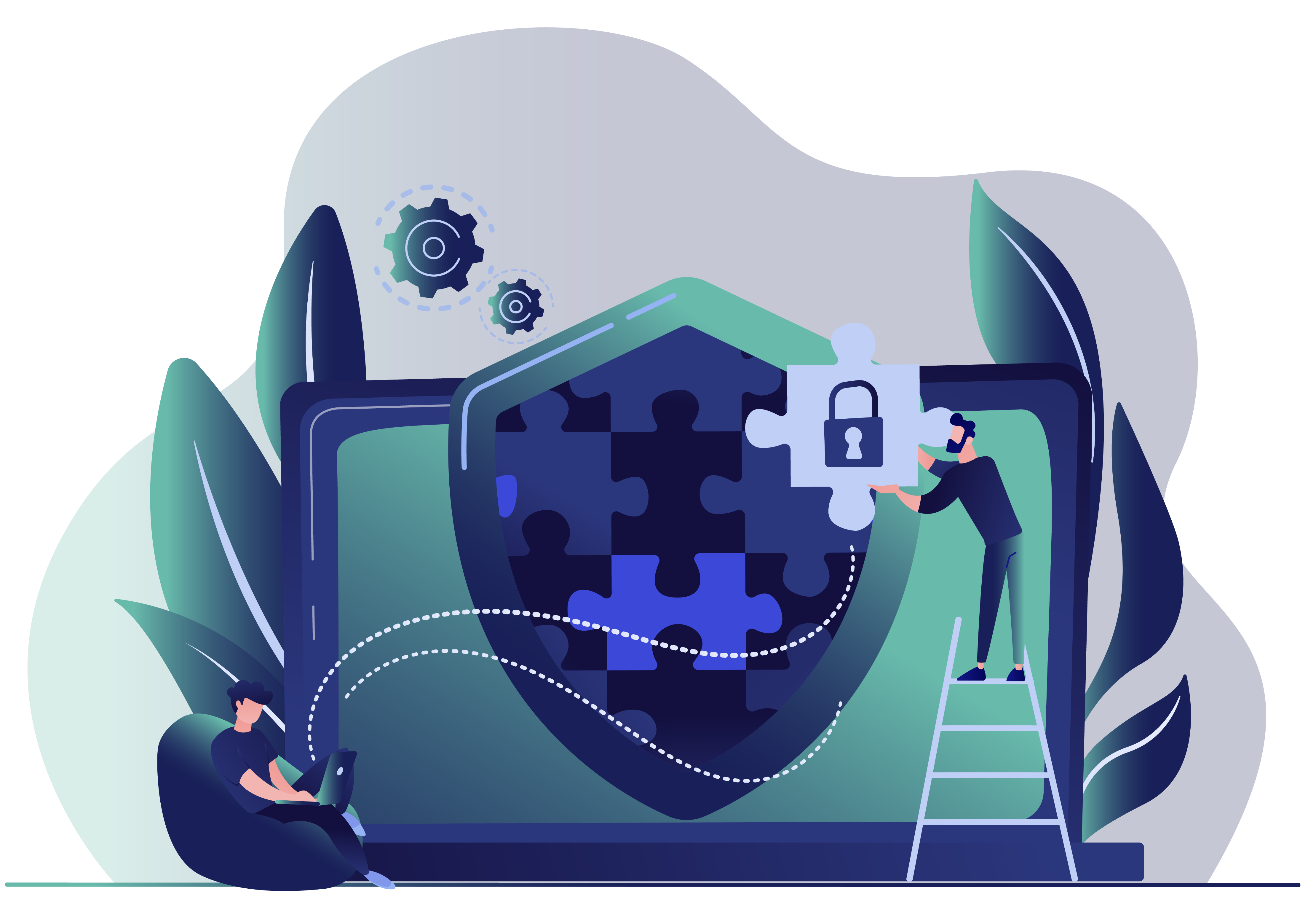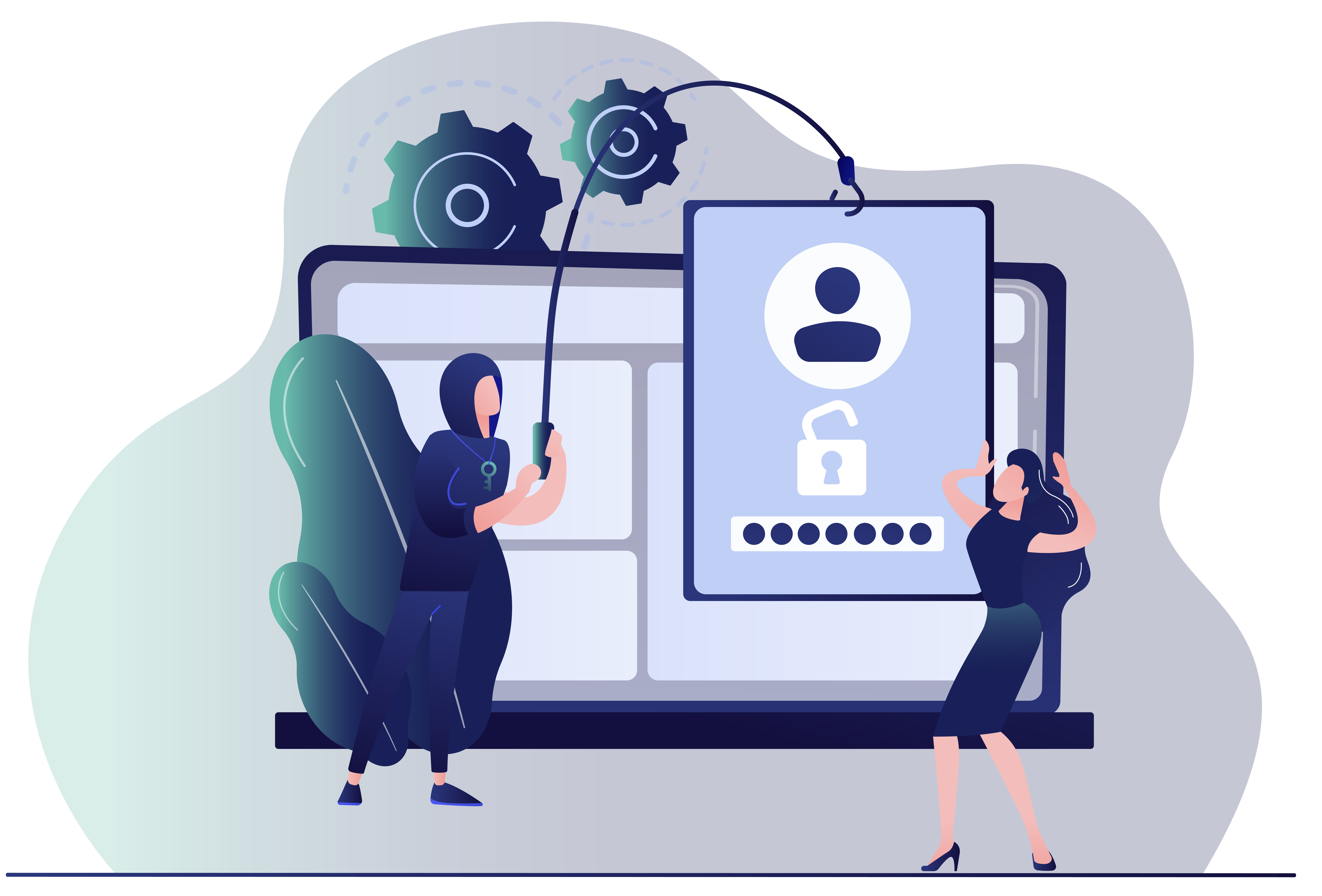 Risk Management & Fraud Detection
Improve performance and Returns
Identify the risk of significant financial irregularities occurring in the enterprise. recognize fraud based on information that is often not related directly to the observed fraudulent activities.
Would you like to talk business? Contact us here
AI Digital Assistance To Achieve Higher Efficiency & Productivity

Enterprise-grade cloud solutions built to scale with API-driven simple integrations with client ecosystem
Addition of new sources(internal & external) for extracting insights quickly
Pre-trained ML models to extract key data points
Supervised learning models to adapt to new requirements
Multiple data sources compliance for never missing any events ​
At RecoSense, we take our clients' satisfaction very seriously. We want to see you succeed! Here are some testimonials from our happy clients.
We have worked with RecoSense for data intelligence solutions. We leveraged their AI-based solution across multi-language properties and their recommendations along with constant support contributed to user retention and content discovery.
Ashutosh Sharma
Head Product & Marketing ABP News
We wanted to have a comprehensive data platform for all our business insights. RecoSense offerings on data intelligence helped us with end to end solutions. We were also able to reduce our overhead costs and leverage their support in enhancing our business insights.
Divya Dixit
SVP Direct Revenue, Marketing & Analytics - ALTBalaji
For our online estore, we leveraged RecoSense for AI based automated content discovery and personalisation. RecoSense system has the data intelligence to parse and understand the context of our products across multiple topics. It has been effective in increasing our online conversions, discovery and user engagements. I am also happy...
Srihari Sadasivan
VP Global MIS & Digital - Frost & Sullivan
ShopSense is a game changer. All my store visitors get to see their profile with tags of their preferences. The bands are customizable and works for my theme. Would recommend it to all.