Are you thinking about starting an online store to sell your products? Then we are pretty sure you might have heard about Shopify.
Shopify is one of the best eCommerce platforms that helps entrepreneurs create their online stores and deliver delightful shopping experiences to their customers. Its user-friendly interface lets you build a store with utmost ease – even if you don't have the right set of skills for the job.
But the best part about Shopify is that it has some beautifully crafted themes!
Aesthetics are important – but at the end of the day, you require a structure that can actually convert to business. 
Take a look at this list of the best Shopify themes for you to choose from.
Kalles is regarded as one of the highest converting Shopify themes as it is widely used to build online fashion stores. It has various homepage layouts which come in modern and minimal design. If you use this theme, you have more than 25 pre-made layouts to choose from and improve your Shopify store's performance.
An added benefit is that Kalles has layouts that are suitable for mobile devices as well, allowing your customers to buy products from you on the go.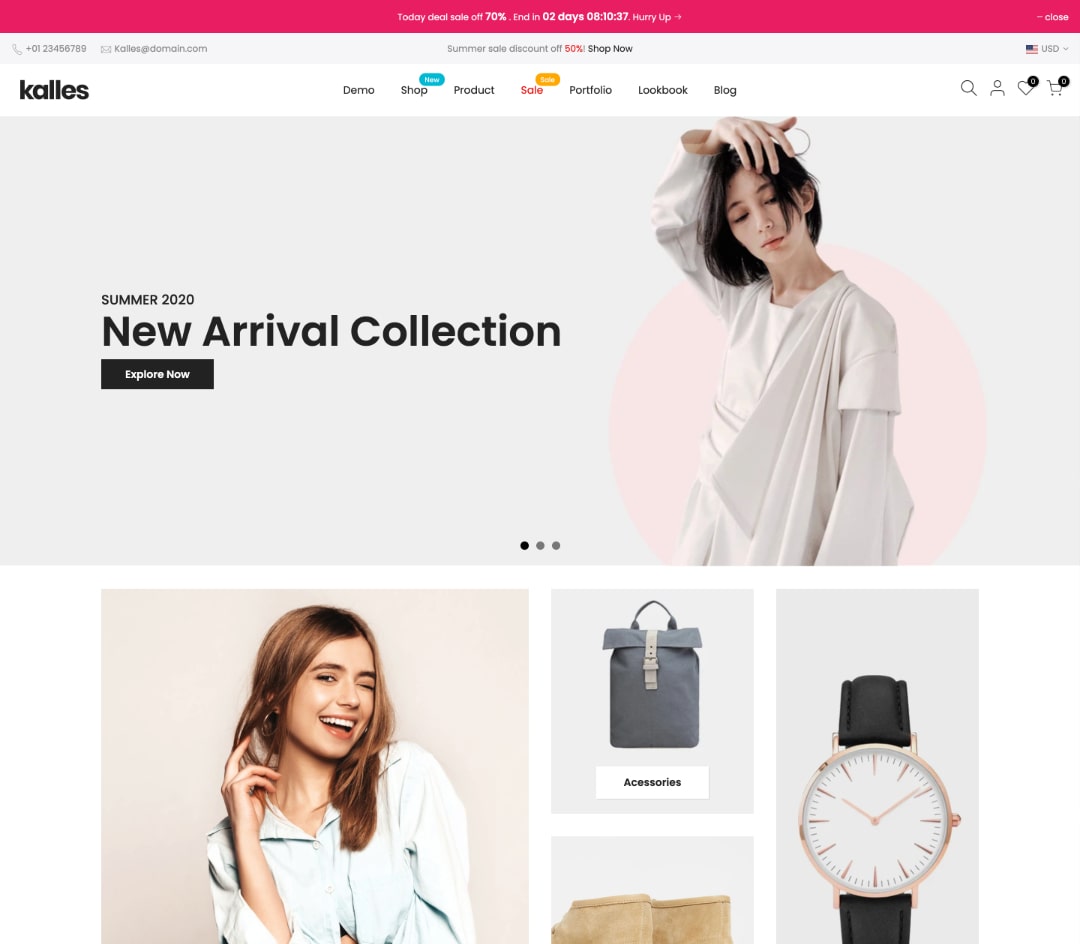 If you are looking to convert your visitors to customers at lightning speed, Furni might prove to be the perfect fit for you. This theme is equipped with the best and necessary eCommerce arsenal so that you can set up your online furniture store in an efficient manner.
This theme features adaptive functions which are compatible with various devices and offer rapid operation. It comes with multi-currency support that provides for a much better online experience for international shoppers. Furni also has search engine optimization-friendly coding and is compatible with all major browsers.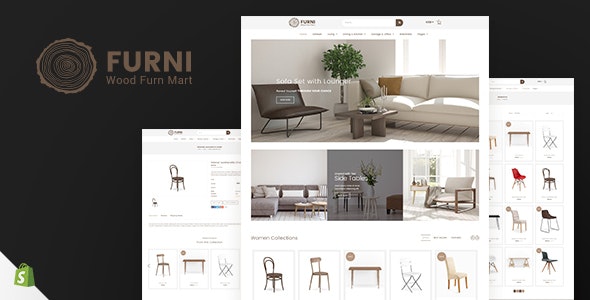 As the name suggests, Mobilia offers great layouts for all devices, especially your mobile. It has resizable landing page banners which will help customers operate your online store on the move.
Your customers will also enjoy the theme's clean and chic design when browsing your store, resulting in maximum conversions. It is featured as a Shopify responsive theme with eye-catching stock photos which are pre-added.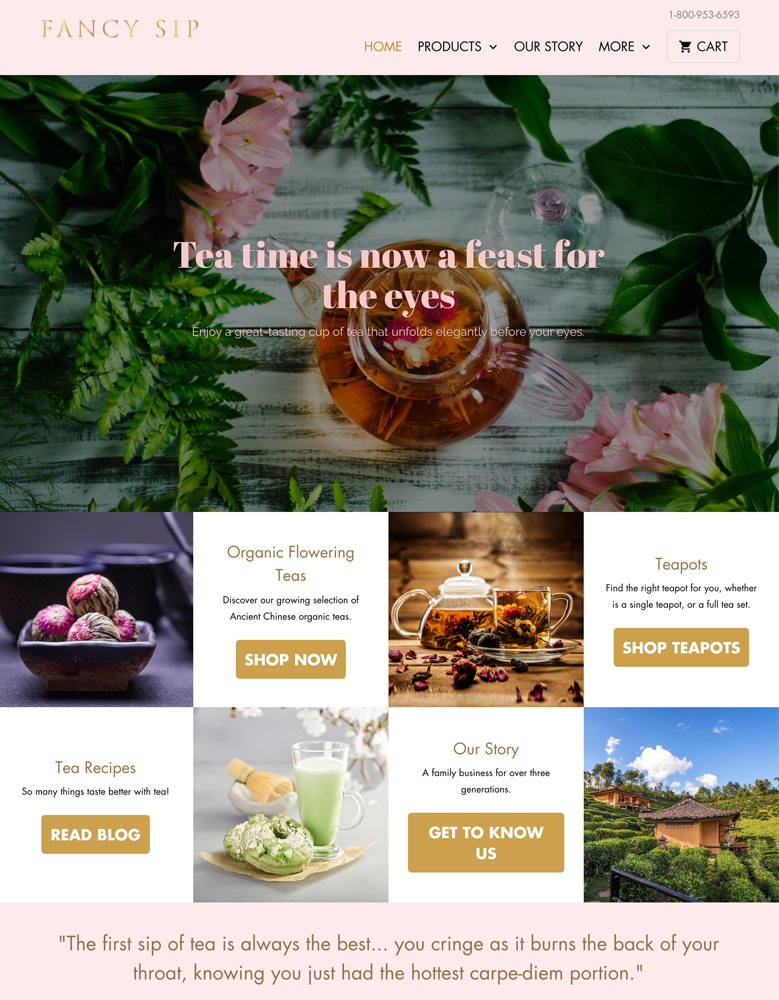 Vendy is a new Shopify theme by Zemez that is on the list of popular Shopify stores. Its minimalistic layout will increase your chances of converting potential shoppers into loyal customers. It is SEO-friendly and socially integrated with a versatile lookbook and other templates, making it ideal for fashion and clothing stores.
Vendy has a fully responsive design that is intricately documented, forming a perfect blend for modern shopping.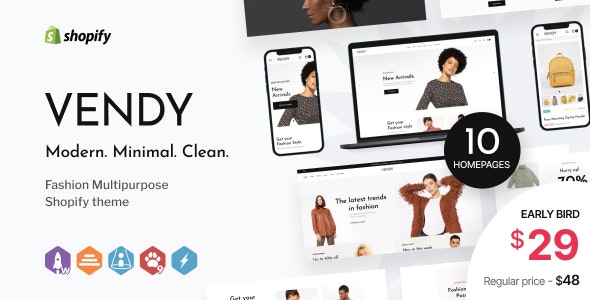 Porto is popular for its minimal style and raw finesse. While it is widely used for fashion stores, its versatile layouts can be used for any industry. As one of the best responsive Shopify eCommerce themes, Porto offers a clean and user-friendly interface that helps customers efficiently sail through your store. 
The Shopify theme has many free online demos, so you can better understand how it will suit your eCommerce project.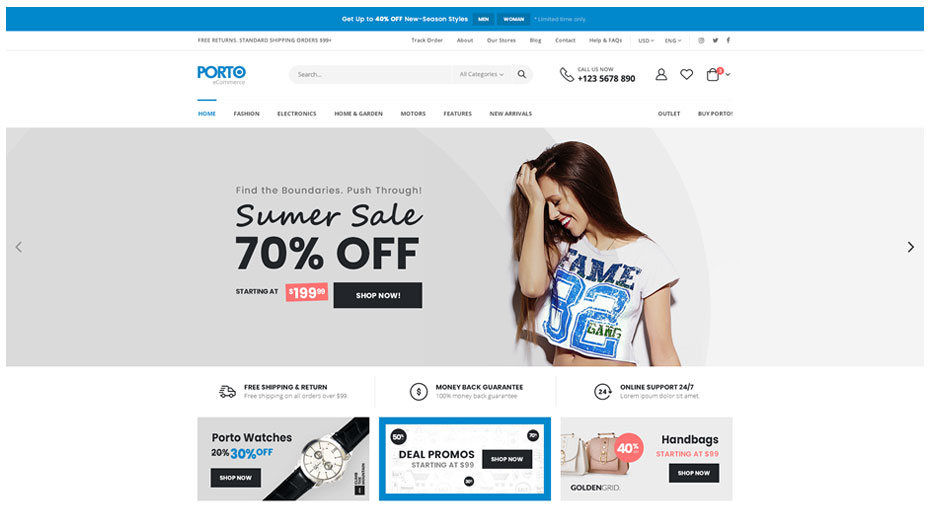 Here's a Shopify theme that will certainly boost your conversion rates. Multifly is a multipurpose theme offering a variety of Shopify templates. It comes with 7 aesthetic skins that can create the ideal shopping experience no matter which domain your store belongs to. 
Multifly has a Shopify visual builder that helps you create as many layouts as you want – which means there is no need to limit your imagination. The feature of multiple layouts will help you widen your reach and grow your audience. 
If you are based in the healthcare or beauty industry, then Cascade is the perfect choice for you. It has an elegant design and a feature which helps you to display your hot selling products. It also provides a multi-column drop-down menu which will help the customers to choose products efficiently. 
Cascade features high-resolution images that enable shoppers to find out more about your products. You can also craft a unique story with its masonry-style grid and extremely flexible layout. With this visually appealing custom Shopify theme, you can benefit from easy conversions.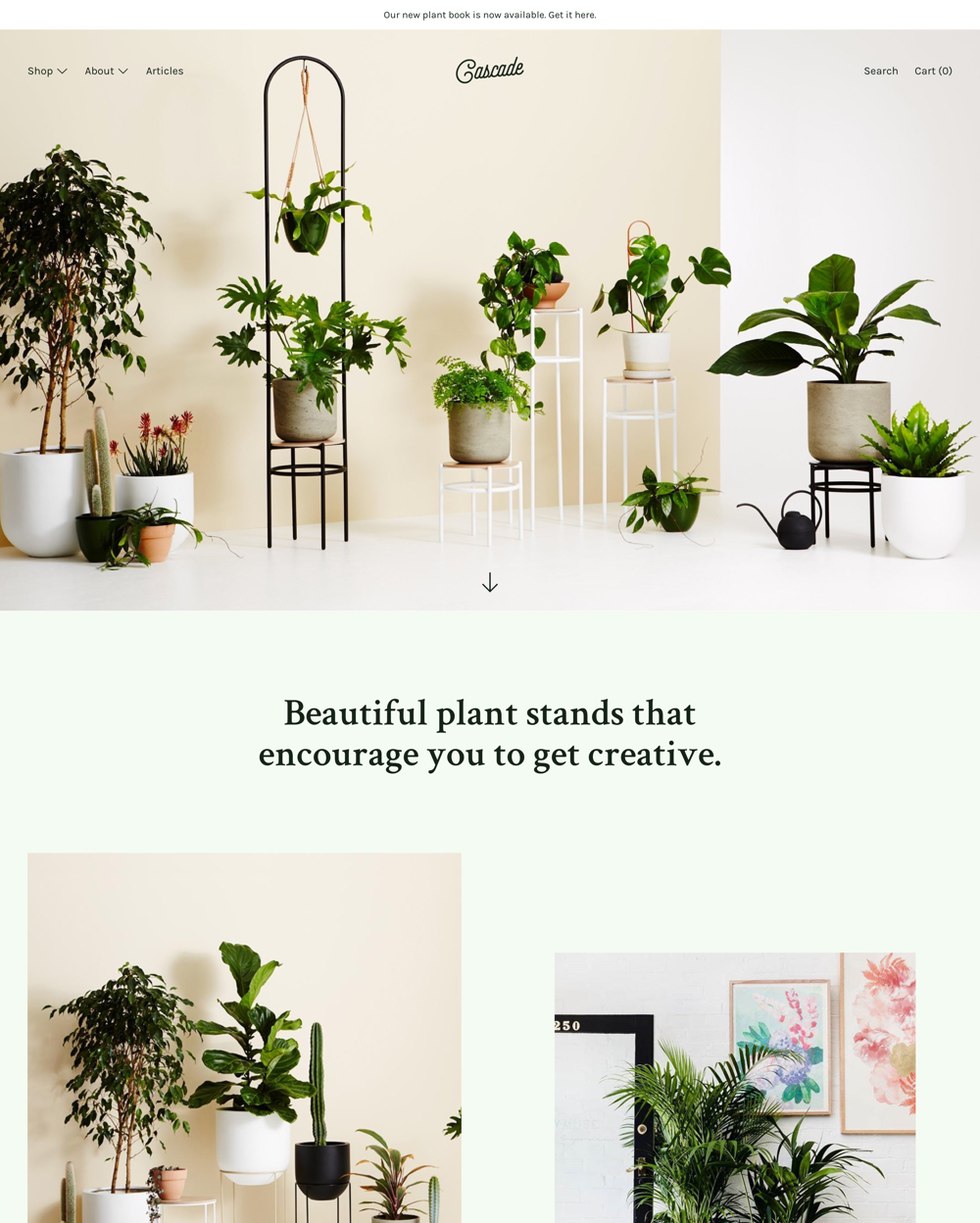 If you believe in keeping things simple, Unero is the theme for you. It offers one of the best Shopify theme customizations with its different layouts. The theme has a clean and elegant design to boot, grabbing the attention of your potential customers and skyrocketing your conversion rates in the process.
Unero features product description swatches and a blogging system to keep shoppers hooked to your offerings. It also offers mobile optimization and is straightforward to incorporate into your store.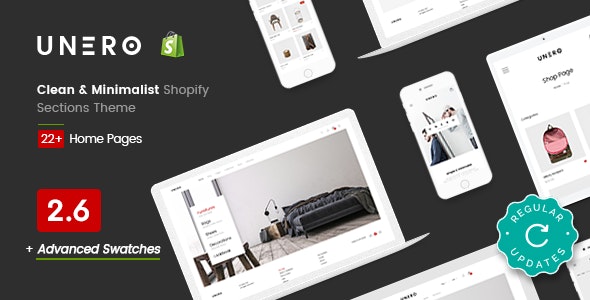 If you wish to revamp your existing Shopify store, consider opting for Pacific. This theme offers a minimal user interface, thereby simplifying your customers' browsing experience. You can also take advantage of this Shopify theme's customization option, so it gives you the most efficient results. 
The pre-added color palette and visually decadent styles will be love at first sight for users that discover your store. Pacific's responsive design has proven to be a huge success and is a great platform for customers to interact with their sellers and understand the product better.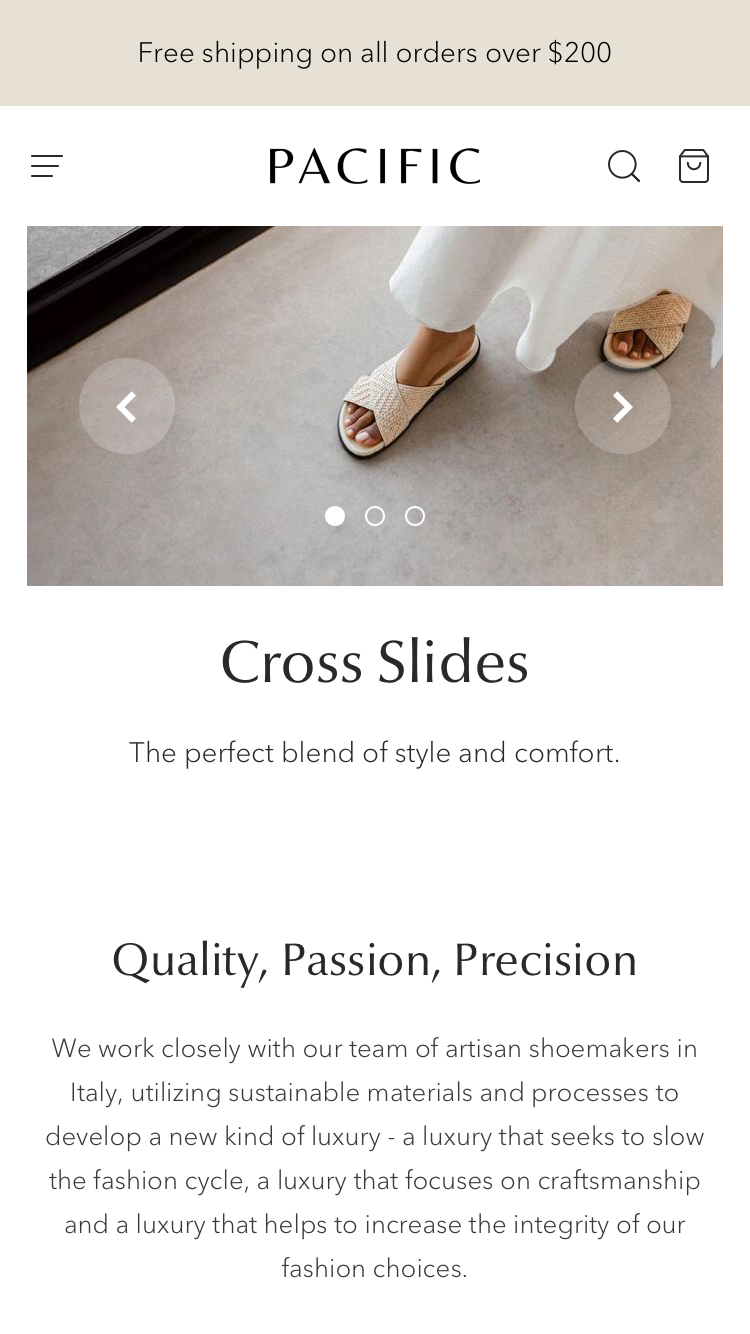 Another Shopify theme your customers will love is Narrative. As the name suggests, the theme goes beyond arranging everything sequentially and focuses on visual storytelling to sell your products and attract more customers. It is regarded as one of the best free Shopify themes for eCommerce merchants.
Whether you are looking to feature a single product store or a store that sells many products, this theme has all the answers for you. The layouts are made with customer behavior and brand equity at the forefront. Moreover, this theme is compatible with both desktop and mobile devices.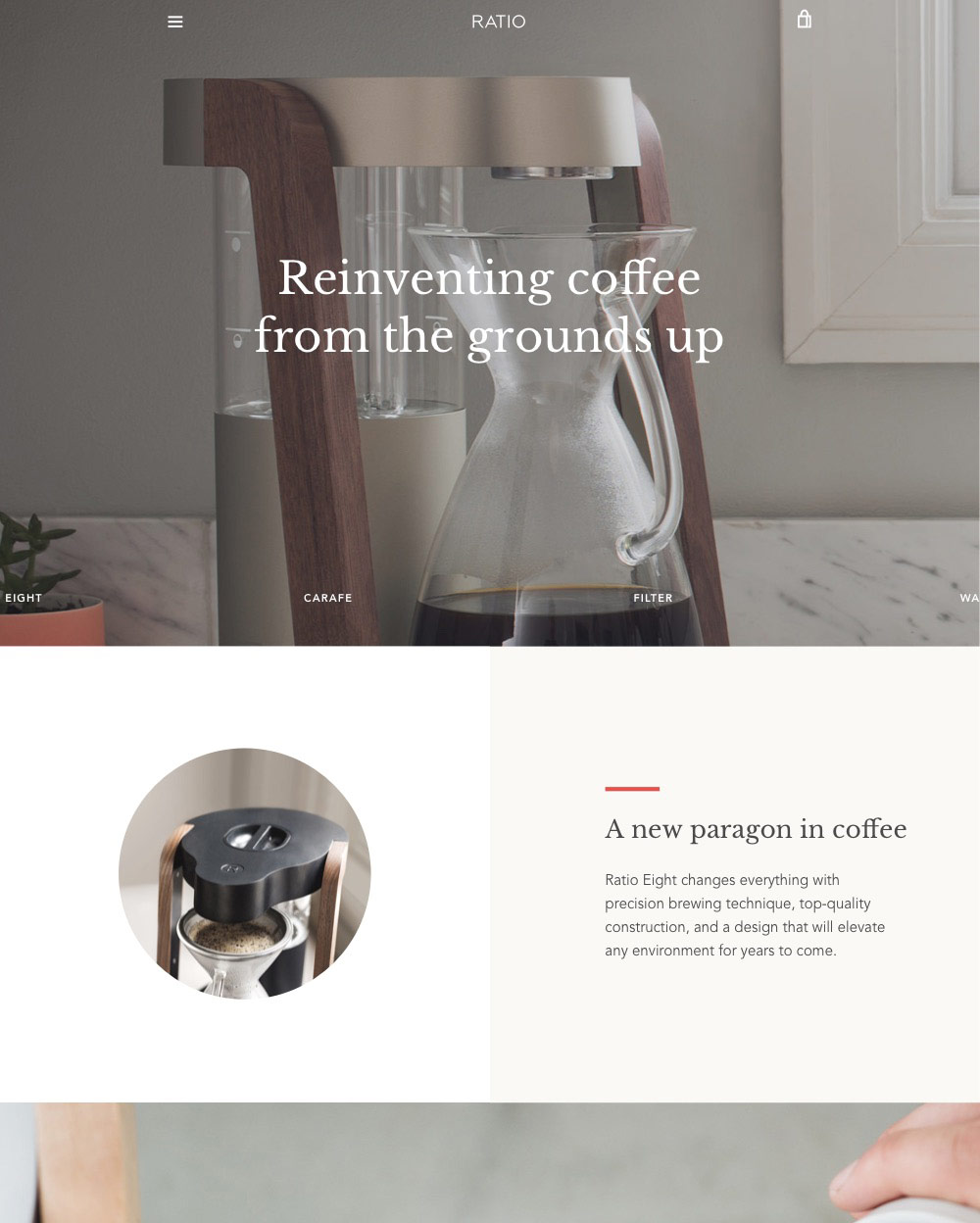 The Bottom Line
The world of eCommerce moves very quickly – and staying on top of trends is of utmost importance. Choosing the right Shopify theme with good navigation, high-quality images, modern design, and installing user-friendly Shopify apps will help you boost conversions and set up a successful online store.
Try these amazing Shopify themes today for better conversions and improved sales!
You might also like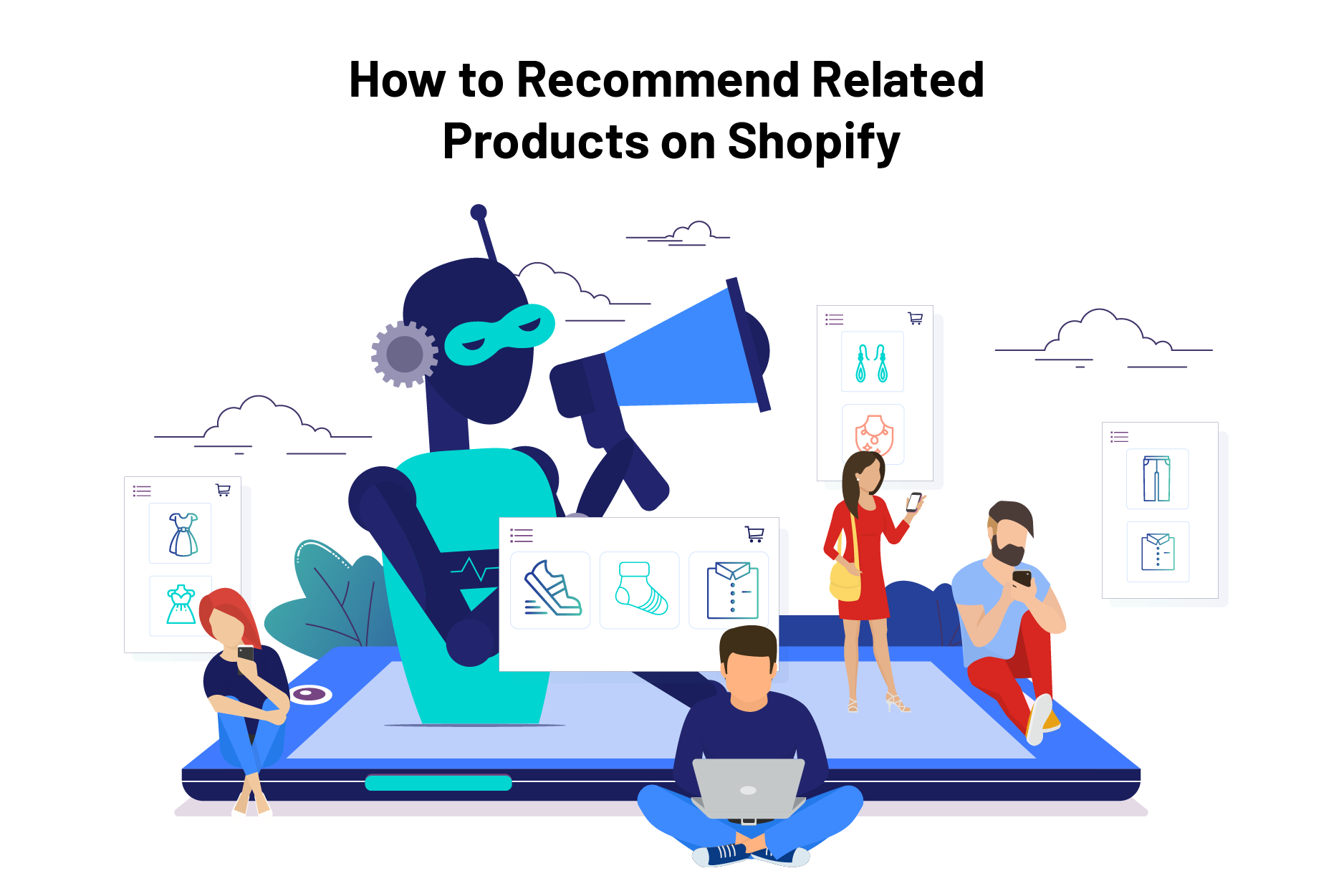 RecoSense