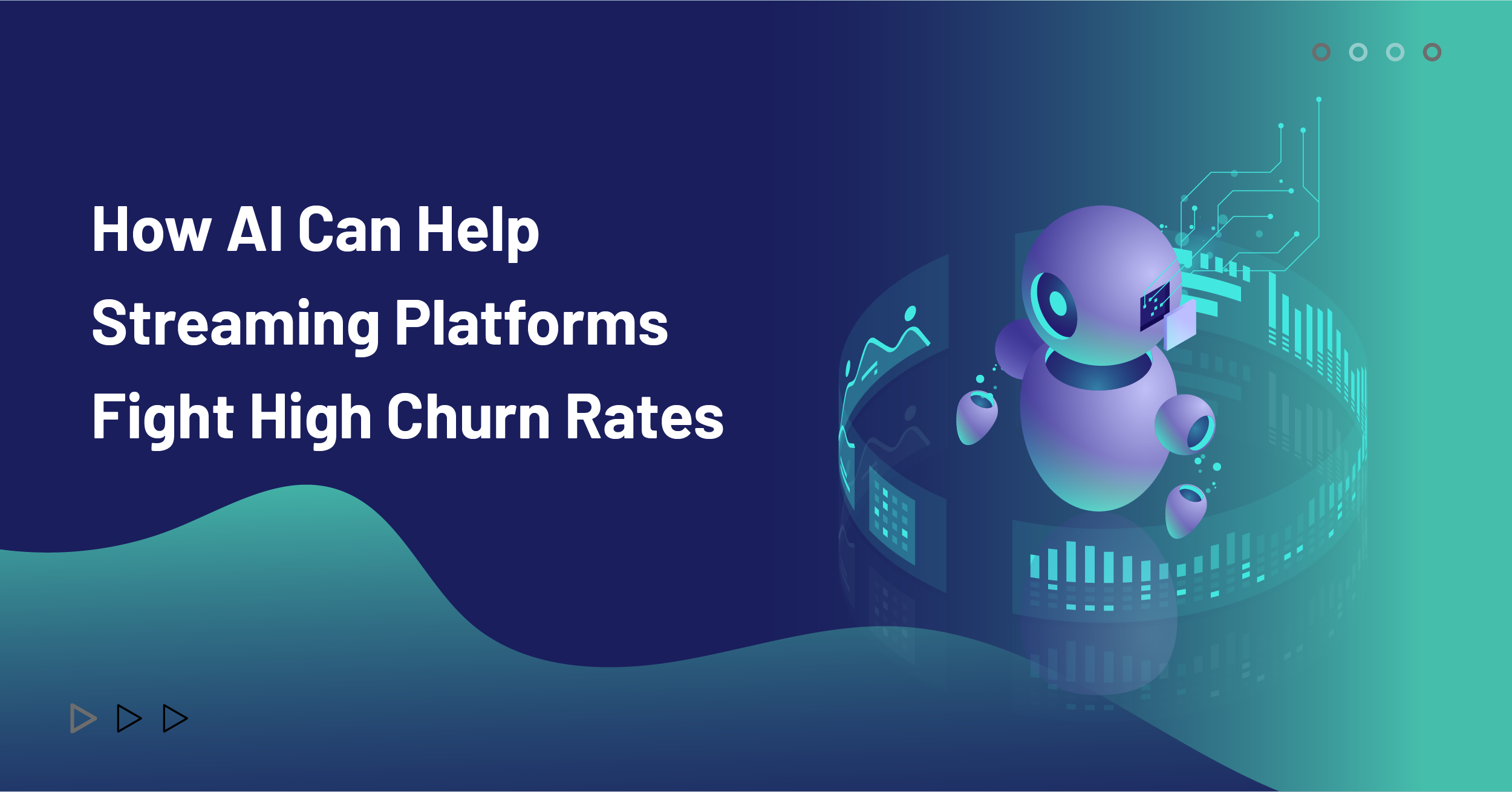 Studies of consumer behavior have demonstrated that the pandemic has led to a massive increase in screen time and entertainment viewing as lockdowns force consumers to spend more time indoors and online.
Subscriptions to online streaming platforms jumped a whopping 26% globally within a single year, crossing the 1 billion mark. This was just as box-office revenues plummeted by over USD 30 Billion in the same period. This surge was led not just by new-age streaming platforms such as Netflix and Amazon, but even legacy content producers such as Disney and HBO reaped windfall gains.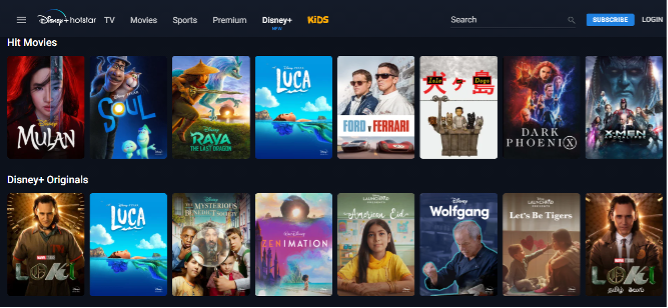 However, there's a dark cloud hovering over these big numbers – how much of these gains can streaming companies retain? More importantly, will these impressive increases in customer acquisition numbers still hold once the effects of COVID-19 have subsided?
It is a poorly kept secret that consumer retention is a problem that streaming platforms grapple with, especially with the barrage of online content now available to consumers. But there's a solution in sight – AI-driven personalization.
The Big Churn – The Other Side of Increased Screentime
Churn rate is a measure of how many customers a business loses in a given period relative to the new customers acquired. A certain amount of churn is natural as no business can retain all of its customers all the time. But when your churn rate begins to shoot through the roof, it is time to sit up and take notice of this high churn rates.
The numbers for the streaming content industry indeed seem to fall in the latter category. According to data, the high churn rates for streaming content channels stood at a whopping 41% in 2020.
The forced isolation brought about by the pandemic encouraged consumers to spend more time looking at their screens. But it has also induced restlessness, anxiety, and ever-shorter attention spans, leaving streaming companies little margin for error.
The Importance of Customer Retention – A Story in Numbers
Streaming companies are witnessing massive gains in subscriptions, accompanied by significantly high churn rates. So why should they worry about customer retention?
The answer is that the two metrics have differing values for businesses. While customer acquisition numbers may grab more eyeballs, customer retention brings in revenues. Here are some numbers that make this picture more clear:
Acquiring new customers is more expensive than retaining existing ones. A long-held rule of thumb in business has been that it costs 5-times more to acquire a new customer than to retain an old one.
Customer retention adds more incremental business value than customer acquisition. According to data, even a small increase in the customer retention rate of about 5% leads to anywhere between 25-95% increase in profits.
Finally, most business revenues are generated by existing customers than by new arrivals.
Personalization – The Solution to High Churn Rates
Netflix is the leading streaming content provider in the world. It also has the lowest churn rate – at about 2.5% for the fourth quarter of 2020. How does the streaming giant do this?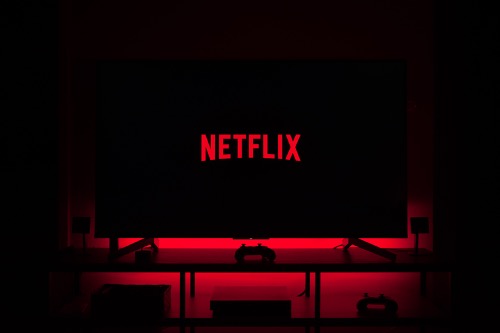 The answer is by using AI and data engineering to make sense of the large amounts of consumer data. The result is a high level of personalization that translates directly into lower customer churn and better user engagement.
Netflix gathers data on the minutest aspects of user behavior, such as which day of the week they watched a particular series, at what point did they rewind, how many times they viewed the same content, etc.
All this data is fed into AI models to produce the next chart-topping, binge-watching, fan-favorite TV show. This is an approach that keeps customer engagement at its heart to win the battle against high churn rates.
Customer-centricity for streaming platforms essentially translate to three deliverables:
1. Hyper-Personalized Content
Viewing habits of consumers have undergone a sea-change thanks to the pandemic. For instance, there has been a significant increase in the consumption of health and fitness-related content as viewers confined to their homes seek to improvise on their health and workout routines.
Similarly, there has been an increased demand for reruns of old shows as the anxiety and uncertainty produced by the pandemic drive viewers to seek the comfort of familiar characters, stories, and places.
2. Integrating the Web for Better Content Discovery
Content now needs to be easily searchable on the web. Platforms must analyze and leverage insights from user search data to build the next best products and services.
Moreover, the content also needs to be available to users with single-click checkout designs as web users typically have little patience with tardy checkout procedures extending over several screens. At the same time, streaming platforms need to implement more rigorous anti-piracy controls to control illegal content viewing.
3. Better Customer Service
Increased viewing times naturally translate into a greater volume of customer issues that need resolution. In addition, greater anxiety and shorter attention spans induced by the pandemic mean platforms have lesser room for error when it comes to issue and query resolution if they want to improve their customer retention metrics.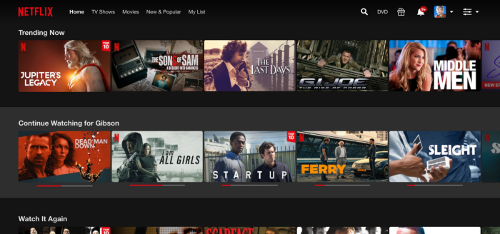 Using AI and Data Engineering for Personalization
AI offers breakthrough solutions to streaming platforms battling high churn rates in offering greater customer value and a better viewing experience.
By analyzing data to identify trends in consumer behavior, AI-driven frameworks can offer solutions based on the three-pronged approach of identifying consumer needs, quick prototyping, and balanced scaling. Here's how such an approach would work in practice:
Using AI for Data Analysis: AI can quickly distill large volumes of consumer data such as programming preferences and search histories into actionable insights.
Leveraging Data Engineering for Scalability: On-cloud infrastructure allows AI-generated insights to be fed into algorithms to allow for the scaling up of data.
Transparent Design for Easy Accessibility: The insights can be packaged and presented in an accessible design to allow end-users and strategic decision-makers to make definitive business interventions.
To Sum Up
Personalization is the answer to customer retention challenges faced by streaming platforms. The technology for personalization, however, can be expensive, and its implementation can divert platforms from their core focus – content creation.
For personalization to work best, it is imperative that streaming platforms team up with boutique AI-solutions providers that specialize in providing services to the media and entertainment industry.
RecoSense specializes in using Machine Learning (ML) and Natural Language Processing (NLP) to understand user behavior and create profiles that can be leveraged to deliver personalized content across platforms.