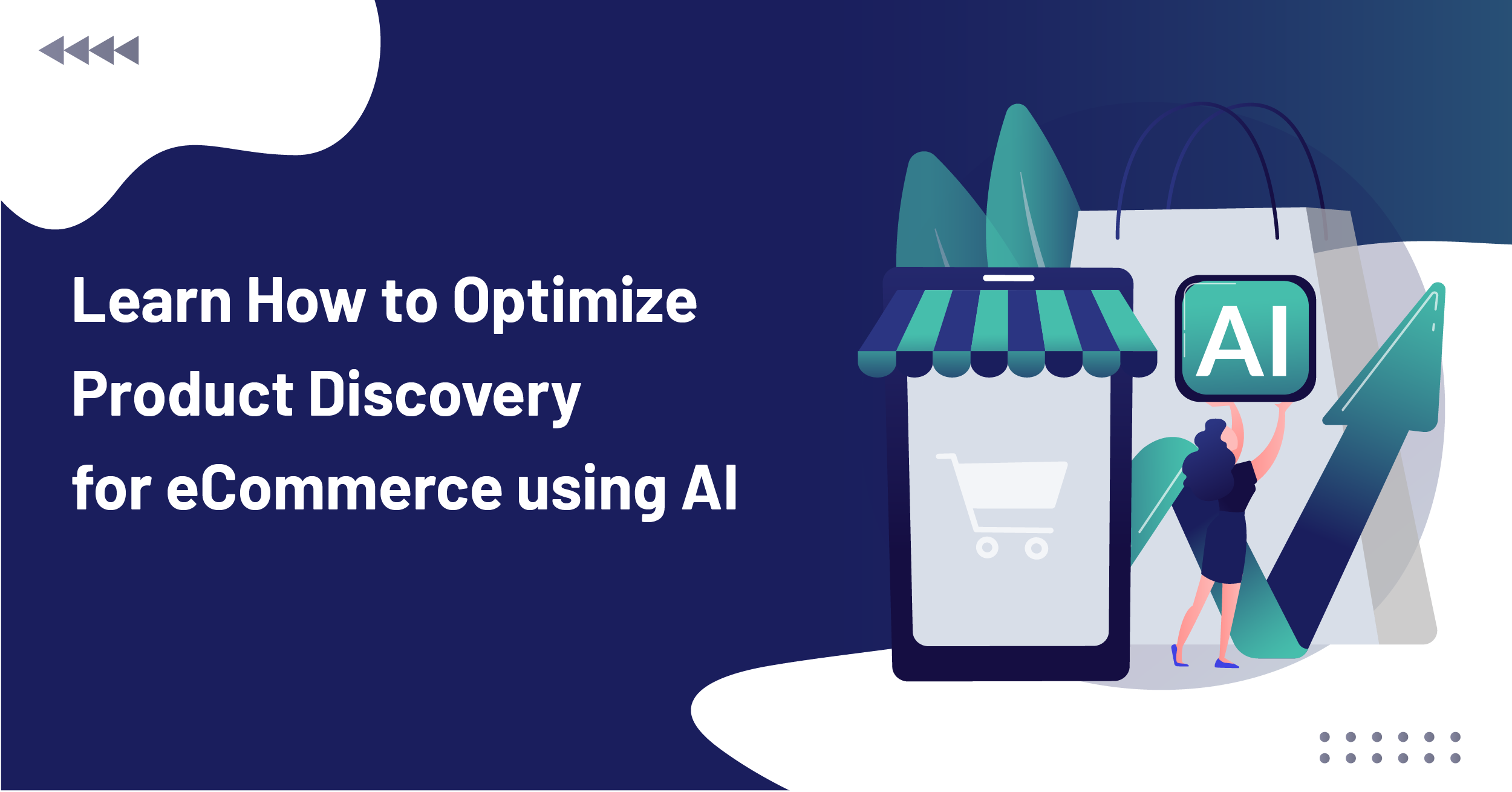 Product management in eCommerce has its roots deep down in discovery. Enabling product discovery for eCommerce generally differs across websites, but the essence is to help the customer find what they are looking for sooner. Optimizing product discovery for eCommerce increases the chances of conversion. Therefore, your eCommerce portal must be intuitive and intelligent enough to facilitate efficient product discovery for each customer.
A study by ClickTale revealed that shoppers spent more time attempting to find their product on eCommerce websites that were not optimized for product discovery, but left because they were unable to find it.
On the contrary, eCommerce websites with strong user insight make the customer stick around to make a purchase despite spending less time on the site. The study said small retailers tracked a longer time on site (around 200 seconds) than large retailers (around 70 seconds). But, the bounce rate for small retailers was higher at 34 percent in comparison to that for large retailers (9.4%). Quicker and efficient product discovery becomes a positive customer experience, leading to retention.
Why Product Discovery for eCommerce is Essential?
These numbers prove that large retailers are beating small retailers in the game of optimizing product discovery, and thus reaping benefits in terms of revenue and conversions. Due to substandard customer experience, customers are abandoning their purchases midway from small retailers.
We can derive from the study that Product discovery is essential for any eCommerce store irrelevant of the size and scale of your retail eCommerce store. This further raises concerns on how to enable product discovery in your eCommerce store?
Optimizing Product Discovery for eCommerce
1. Optimize the Home Page
Here is what customers first see when they land on your website. Make sure you are leveraging the home page to ease product discovery, using one or more of these elements:
Promotions

– These are your current discounts and ongoing time-sensitive offers. Use intelligence-infused solutions that help you personalize offers for customers at various buying stages such as first-time users, first-time buyers, repeat buyers, and so on.

Personalized elements

– These might include the 'Recently viewed' or 'You might like' sections. Where the user is logged in, or where their browsing history is saved via cookies, pull products based on the customer's past purchases or cart additions. You can even leverage customer data such as their gender or location to personalize recommendations on those factors.

Popular products

– These are the products you can show to people who are in their initial journey with your website. A display of the fast-selling products can help customers choose between two brands.

New arrivals

– If fashion is one of your eCommerce offerings, it makes a lot of sense to show what's new. Most customers would love to buy something that's fresh and so these product displays are compelling.

Educational content

– Your homepage can be the right place to ease the customer deeper into their buying journey with you. To do so, you can offer informative content such as product reviews and ratings so that customers who are not yet ready to make a purchase can still find something of use.
2. Streamline the Navigation
Product navigation is a critical component of the shopping experience for buyers who know what kind of product they want but have not yet made a decision. Otherwise, they might have used the search feature. If you are looking for a new couch and are not hung up on a type, color, brand, or size, you will want to explore. And that is exactly the reason why product navigation needs to be quick and seamless. Flyout navigation menus work great here. They offer a way to start with a broad idea and then subsequently narrow down your desired product as you go.
3. Strategize the Filterable Product Attributes
Now, you need to focus buyers on getting what they want. If you don't help them make a purchase soon, they might abandon and go back.
There are two ways to do this:
Make use of rich product attributes that cover every aspect your customer would want to customize and filter. And, make sure you allow the customer to filter as well as sort by these attributes. A few of the factors can be height, weight, color, availability, reviews, brand, cost, and so on.
Optimize the filtering and sorting experience for your customer. Avoid reloading the page for every added filter. This only decelerates decision making and increases buyer frustration. Use checkboxes to allow the customer to add multiple filters at once and see consolidated results.  
4. Faster, Accurate, Personalized Search Results
For powerful discovery, enable auto-correct, search by attributes, brands, and auto-suggestion capabilities in the search bar. Building a strong user persona for aiding personalization also helps make the search inputs more effective. Aim to feature relevant products immediately from a product search. 
For instance, if the buyer searches for 'black shoes', the search should direct them to the 'shoes' subcategory with 'black' pre-selected as the color attribute. Leverage Error 404 pages to display hot and popular items in the same category the user was looking in. An error can turn the user off, but you can leverage it as an opportunity to drive sales.
5. Secondary Product Discovery
For customers who recently bought a mobile phone, for instance, you can make secondary product recommendations such as screen-protection glasses or mobile holders. Upsell using personalized secondary product recommendations. If a pair of pants were frequently bought with a shirt the buyer selected, make the recommendation under the 'Complete the Look' feature. These specific steps can highly optimize product discovery for your audience in eCommerce and help them swish through the shopping experience, coming back to you for more!
Intelligent Product Discovery for eCommerce using AI
Artificial Intelligence can reduce stress by analyzing, segmentalizing, and orchestrating the data of each customer. Instead, it makes it less tedious and Intelligent by providing personalized recommendations and makes it easier in the decision-making of the customer.
Using intelligent personalization, recommendation, and visualization will help you leverage AI and analytics to their full potential. Experience increased conversions, lifetime value, order value, revenue, and repeat purchases with a data intelligent SaaS platform empowering product discovery for eCommerce using AI, such as RetailSense.
You might also like

RecoSense